Düsseldorf, Germany - Eye Security, a leading insurtech scale-up offering cyber security solutions to European companies, is proud to announce the appointment of Christopher Lohmann as a non-executive board member. With the addition of Christopher Lohmann to the board, Eye Security is well-positioned to continue its rapid growth and expansion in the European market. The board of Eye Security now comprises Job Kuijpers (CEO), Vincent van de Ven (COO), Piet Kerkhofs (CTO), Alex Ferrara (Bessemer Venture Capital) and Christopher Lohmann.
Christopher Lohmann is a seasoned professional in the insurance industry, with a strong focus and extensive experience in cyber insurance. He began his career in 1999 at Allianz and has held various positions in sales, operations, claims, controlling and strategy at Allianz, Gothaer and Talanx. He played a pivotal role in launching a new cyber insurance offering at Allianz Global Corporate & Specialty SE (AGCS) for Central and Eastern Europe in 2013, where he was the managing director. He also built and expanded the cyber insurance book at Gothaer Allgemeine AG, where he served as CEO in 2017. Most recently, as CEO of HDI Deutschland AG, Lohmann played an instrumental role in expanding the company's cyber insurance offer in close cooperation with Perseus, a Talanx company. His deep understanding and experience in the field of cyber insurance will be an invaluable asset to Eye Security as a member of the board where he represents early investors.
"We are thrilled to have Christopher join our team. His experience and skills will be invaluable as we continue to grow and expand our business," said Job Kuijpers, CEO of Eye Security. "Christopher's excellent network in the broker world is also a huge asset, as they are a crucial part of our growth strategy through channel sales."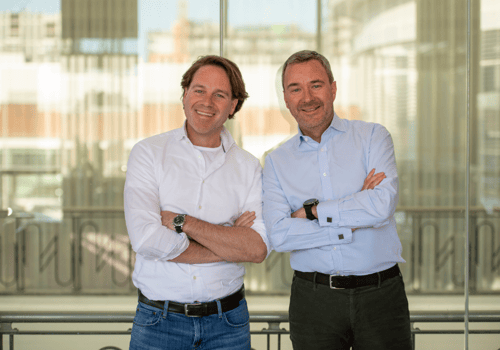 "I am excited to join Eye Security at this pivotal time in their growth journey," said Christopher Lohmann. "The company's innovative approach to cyber security and insurance is truly impressive and I look forward to working with the team to help them achieve their goals across Europe."
About Eye Security
Eye Security combines its technical solution with in-house cyber experts and an optional cyber insurance to provide European companies with comprehensive protection against cyber threats. The company recently closed a financing round and received a 17 million euro investment from Bessemer Venture Capital (BVC). Alex Ferrara, who also recently joined the board, represents BVC on the board.
For more information
Mara Jochem
Manager Communications
+3188 644 48 88
mara.jochem@eye.security
Published on February 7, 2023