The Hague, 17 May 2022 – Having obtained an AFM licence to provide insurance products, Eye Underwriting has now entered into partnership with Hiscox. What that means in concrete terms is that Eye Underwriting can now take out cyber insurance in its own name with Hiscox as risk bearer.
Hiscox is the first insurer to back the new insurtech Eye Security, enabling companies to be protected and insured a lot quicker against the consequences of a cyber attack. Through a combination of technical measures and use of the right data to enable risk assessment to be carried out quickly and more efficiently, companies can also be insured within 24 hours. As a result, companies will find it much easier to stop worrying about cyber risk altogether, whatever sector they may be in.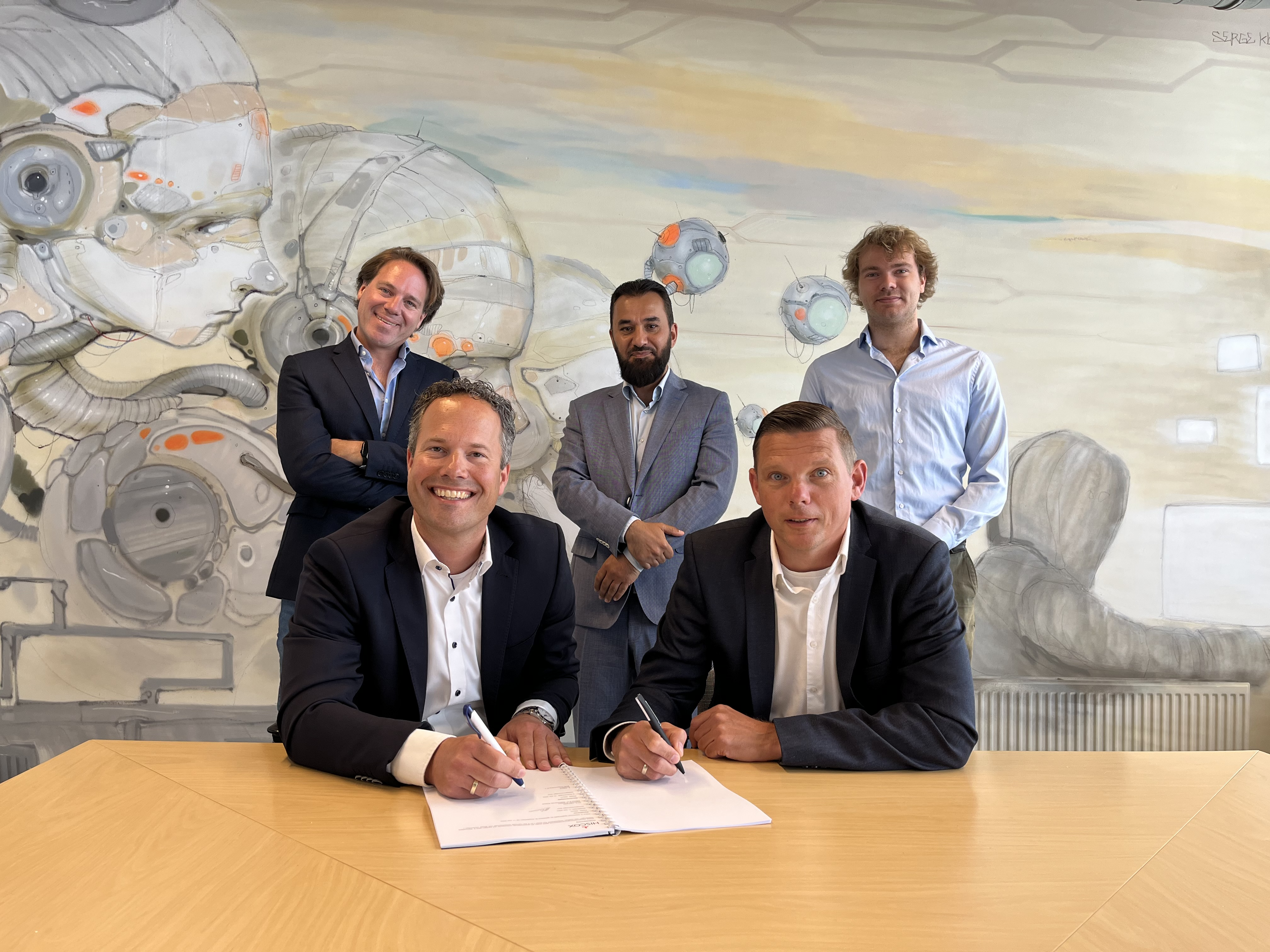 Soaring cyber premiums
We are constantly seeing new reports come out about sectors increasingly becoming uninsurable and premiums that have risen by as much as 800% in 2022. It's a growing problem for SMEs that are unable to cover essential risks as a result. Eye Security's innovative solution makes these risks manageable and insurance of the remaining financial risks affordable and easy.
Wouter Goudswaard (Chief Commercial Officer Eye Security): "This is a problem that regularly comes up in my discussions with companies. We are pleased that we can now offer companies a sustainable solution that lets them focus on growth and continuity".
Eye Security works with Eye Underwriting
The customer has a single central point of contact for cyber security. Eye Underwriting provides a whole range of services including answering queries relating to insurance cover, acceptance, the issuing of policies and help with making claims. Thanks to the insurance provided by Eye Underwriting, customers can enjoy benefits such as an attractive premium and simple acceptance. Only Eye Security's security solutions have made insurance with all these benefits possible. Everything is made simple for the customer.
Arjan Halma (Managing Director Eye Underwriting): "I am very pleased with this major step forward. Having obtained an AFM licence, we have now made significant progress in our mission to take all the worry about cyber security off European companies' hands together with international insurer Hiscox in the Netherlands"
Yasin Chalabi (Manager Professional Insurance & Cyber and Data Risks): "The partnership between Eye Underwriting, Eye Security and Hiscox has enabled us to find a solution to provide better protection for our customers. It is a win-win situation that will bring benefits for all the parties involved".
About Hiscox
Hiscox is an international niche insurer listed on the London Stock Exchange (LSE: HSX). Hiscox has offices in Belgium, Bermuda, Germany, France, Guernsey, Ireland, the Netherlands, Spain, Portugal, the United Kingdom and the United States. The group has three underwriting departments: Hiscox London Market, Hiscox Re & ILS and Hiscox Retail.
About Eye Underwriting
Eye Underwriting is an entity that was set up alongside Eye Security to enable the company to offer an independent insurance product. Eye Underwriting is under the supervision of AFM.
About Eye Security
Eye Security was set up in 2020 by Piet Kerkhofs (CTO), Vincent van de Ven (COO) and Job Kuijpers (CEO). After years spent working for the Dutch intelligence and security services (AIVD and MIVD), they are now focusing on using their knowledge and expertise to protect SMEs in Europe against cyber attacks. Their effective and affordable total solution combined with cyber insurance has made the cyber threat manageable for SMEs. Eye Security now has a team of 60 people from both the cyber security and insurance industry, all of whom share a passion for fighting (digital) crime. Eye Security recently received an investment of 4.5 m from TIIN Capital's Dutch Security TechFund.
For more information
Mara Jochem
Head of Marketing
+31886444888
mara.jochem@eye.security
Published on May 17, 2022