The Hague, 6 September 2022 - Eye Security has appointed Christian Milde as CEO Central Europe as of 1 September. With this appointment, the cybersecurity provider is taking an important next step in its European expansion and its ambition to also protect companies in Germany, Switzerland and Austria from cybercrime.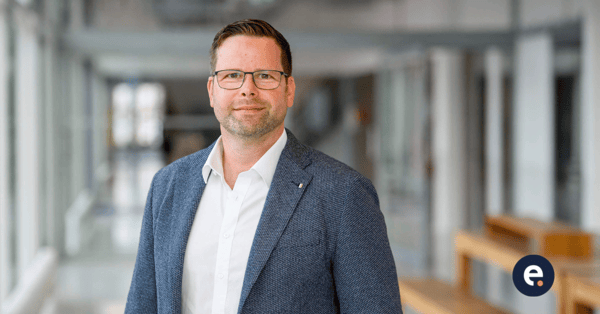 Milde, previously General Manager Central Europe at Kaspersky, brings over twenty years of experience in the IT and cyber security market to Eye Security. He strongly believes in the managed service model Eye Security offers European companies. "Especially in a world where security knowledge and expertise are scarce and cybercriminals are unnecessarily one step ahead, it is important that we help organisations by providing them with the right platform and services to keep their business safe." The best combination of managed detection and response, incident response expertise and cyber insurance is exactly what European businesses need, Milde believes.
Managed security is the future
Prior to Kaspersky, Milde worked as Vice President of Partner Sales Worldwide at Avira, where he was responsible for developing the company's business strategy for medium-sized businesses. He uses his knowledge and experience with channel partners to serve the German-speaking market. "I like to work with IT partners in order to better secure companies in Germany, Austria and Switzerland, especially now that many system integrators are transitioning into service providers. The managed detection and response platform, combined with the incident response teams and cyber insurance out of one hand by Eye Security, gives these providers the opportunity to secure their business with the best and most affordable technology."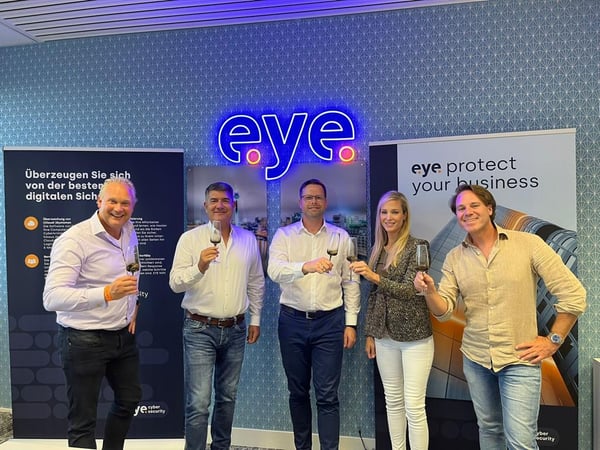 Job Kuijpers, CEO of Eye Security, is delighted by the appointment of Milde: "Christian brings valuable knowledge and experience in both cybersecurity and the channel. He will reinforce the team of Wouter Goudswaard, CCO of Eye Security, who is responsible for the expansion in Europe. Christian is a strategic reinforcement for the expansion in the German-speaking market. We are convinced that an affordable security solution can make an important contribution to protecting Central European companies from cybercrime." Milde's ambition is therefore to make the company one of the leaders in Central Europe in the field of cybersecurity in managed security. "I want to help better protect companies in this region and by offering a MDR solution we will be able to help business users cope to a large extent with the shortage of security specialists. Also, by using security as a service, companies can once again concentrate on their core business."
About Eye Security
Eye Security was founded in 2020 by 3 former employees of the Dutch Intelligence and Security Service (AIVD and MIVD). Eye Security is focused on leveraging its acquired knowledge and years of experience to protect companies in Europe from cyber-attacks. In the Netherlands known for their capacity to secure effective and insure fast. In Germany Eye is BSI qualified APT-Response-Service provider. Eye employs more than 60 people from the cyber security and insurance industry, all of whom share a passion for fighting (digital) crime. Read more about Eye Security here.
For more information
Mara Jochem
Communication Lead
+31886444888
mara.jochem@eye.security
Published on September 6, 2022