The Hague, May 8, 2023 - Eye Security, an insurtech cybersecurity scale-up offering protection to businesses across Europe, has appointed Christian Werling as its new Chief Revenue Officer (CRO), effective May 1, 2023. This marks the first CRO role in the company's history, reflecting Eye Security's rapid growth and commitment to securing every European company against cyber threats.
Christian brings extensive experience in B2B SaaS and international sales to Eye Security. Most recently, he held the position of Interim Management - Global Revenue at Luminovo, where he contributed to the company's success in transforming the electronics industry. Prior to that, Christian served as the VP of Sales EMEA at BRYTER, leading a team of 45+ people and driving market expansion across Europe. His background also includes advisory and consulting roles for startups and established companies.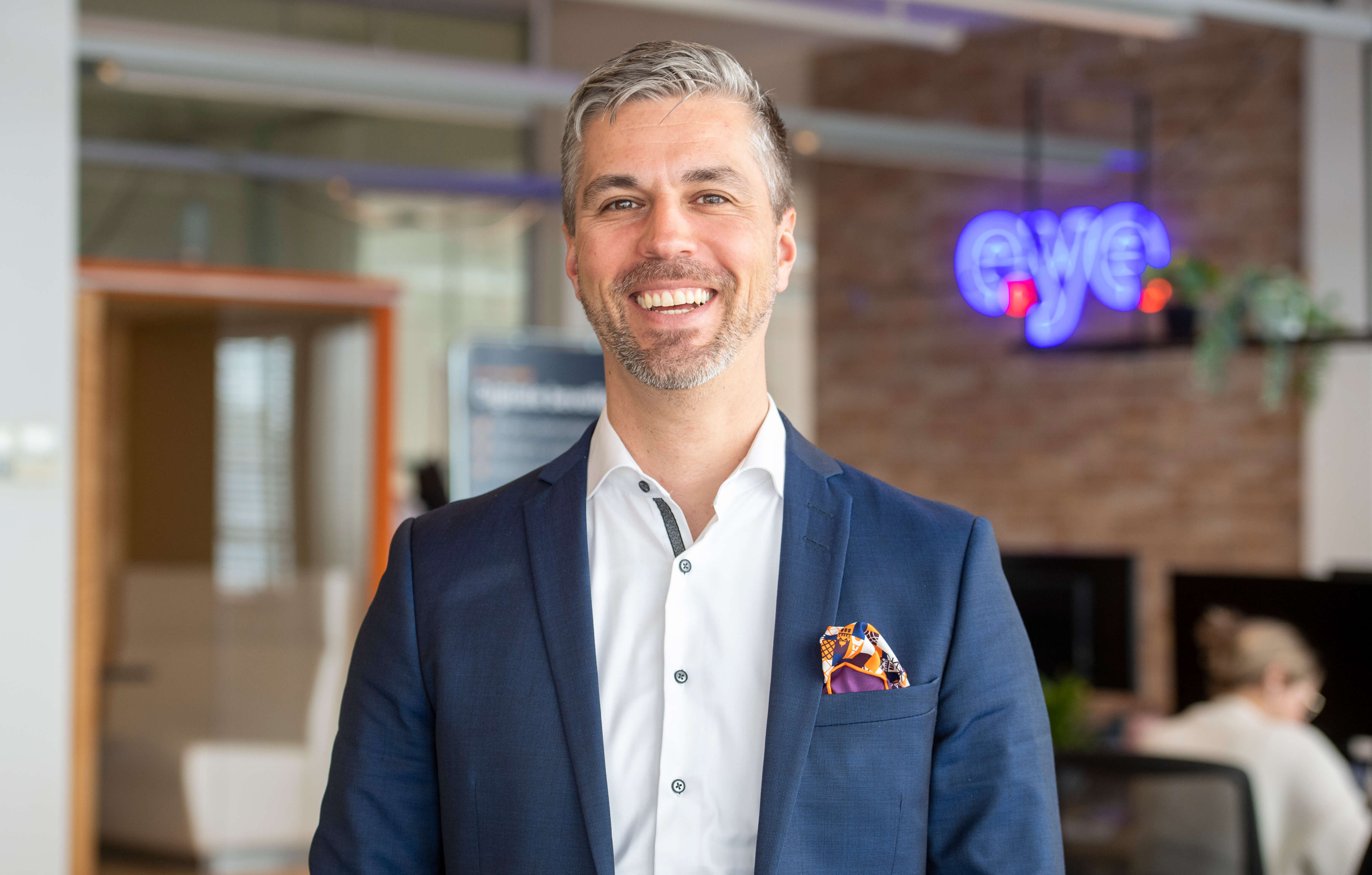 Eye Security offers a unique combination of Managed Detection and Response (XDR), cyber awareness and insurance to ensure businesses are fully protected against cyber threats. The company's mission is to safeguard every company in Europe from cyber risks, and Christian's appointment is expected to play a significant role in achieving this goal.
In his new role, Christian will focus on expanding Eye Security's presence across Europe, in collaboration with the company's partners. He will lead the European expansion efforts and manage the Sales teams across all countries. His expertise in various go-to market models, direct and indirect sales channels, sales operations, product management, and strategy will be invaluable in driving growth and ensuring the continued success of Eye Security.
Job Kuijpers, CEO of Eye Security, said, "We are thrilled to have Christian join our team as Chief Revenue Officer. His vast experience and proven track record in driving growth and market expansion make him an ideal fit for Eye Security. We look forward to leveraging his expertise as we continue to protect businesses across Europe from the ever-evolving landscape of cyber threats."
"I am excited to join Eye Security as the Chief Revenue Officer and contribute to the company's mission of securing every European company against cyber threats," said Christian Werling. "With a powerful combination of MDR, awareness training, and cyber insurance, I believe Eye Security is uniquely positioned to make a real impact in the cybersecurity landscape. I look forward to leading driving growth in the coming years not only but especially with such a talented and even more humble existing team."
About Eye Security
Eye Security combines its technical solution with in-house cyber experts and an optional cyber insurance, to provide European companies with comprehensive protection against cyber threats. The company recently closed a financing round and received a 17 million euro investment from Bessemer Venture Capital (BVC). Alex Ferrara, who also recently joined the board, represents BVC on the board.
For more information
Mara Jochem
Manager Communications
+3188 644 48 88
mara.jochem@eye.security
Published on May 8, 2023