Eye Security and APTA Technologies have teamed up to work on a new, less labour-intensive way of handling cyber incidents. By combining the AI-model of APTA Technologies with the cyber security knowledge of Eye Security, a new system is created that will be able to guide forensic investigations. The added value of the collaboration was assessed by the Netherlands Enterprise Agency (Rijksdienst voor Ondernemend Nederland) and then recognized as a project eligible for subsidy because of its unique and completely new approach.
The system that is being created will provide Security Analysts with an initial idea of how and where exactly a compromise started. This means that compromise assessments will be easier and less-time consuming. Tijmen Mulder, Lead Incident Response at Eye Security is excited about this collaboration: "During the assessment of an incident, you want to make sure to work as fast as possible while making as little mistakes as possible. The technique provides Analysts with a more complete picture of the comprise."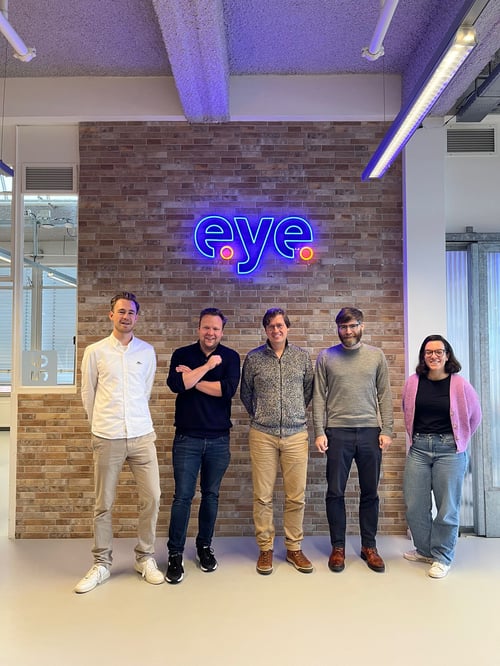 Promising results
Even though the cyber security landscape has loads of different detection techniques, this is a whole new approach. Sicco Verwer, CTO at APTA Technologies: "Such a backwards anomaly technique is new, and the first tests show very promising results. In the next phase we want to validate the performance of the model and estimate the cuts in time even better. To be continued, I'd say."
Eye Security and APTA Technologies
The collaboration between Eye Security and APTA Technologies comes from a joint interest in scalable and high-tech solutions. APTA Technologies is known for its highly scalable algorithms to maximize the value of software event logs. Eye Security works on protecting small and medium-sized European companies from cyber threats and also provides incident response services.
Published on October 18, 2022